Plymouth Educational Center is a public charter school managed by Distinctive Schools, a non-profit organization dedicated to supporting each child in becoming an engaged and curious learner, a confident self-advocate, and a creative problem-solver by setting high expectations and nurturing a positive culture that honors diversity, collaboration, and optimism.
Distinctive Schools was founded on the core beliefs:
All children deserve a rigorous public education regardless of city or zip code.

Teachers know best what children need to thrive and grow and should have a strong voice in schools.

Families are essential in creating a love of lifelong learning and supporting the whole child.

Communities can be transformed and a bright future can be created by the presence of an excellent school.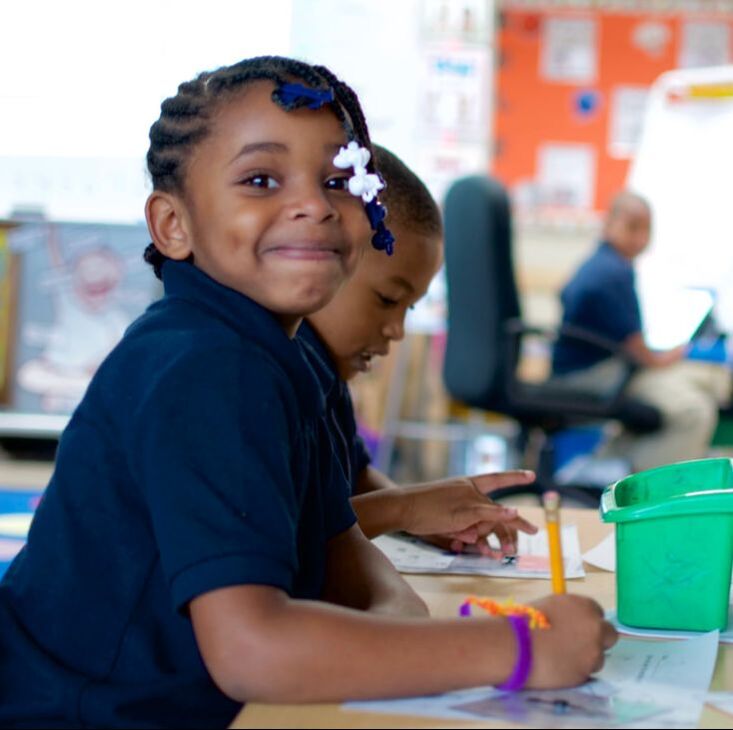 Plymouth Educational Center
At PEC, we promise to help our students become responsible, upstanding members of society. During their time here, students will discover their own leadership abilities and thrive.

The primary goals at Plymouth Educational Center are embedded in intellectual endeavors and high student achievement. We believe all students can and will learn. Our students learn in a safe and structured school environment. Our educational team is committed to finding the "Keys to Success" for each of our students. Every lesson and learning activity allows for high student engagement using multiple teaching methods. It is our unyielding commitment to develop a culture of thinkers, problem-solvers, and responsible citizens. We will prepare our students to be successful academically, behaviorally, emotionally, and socially.